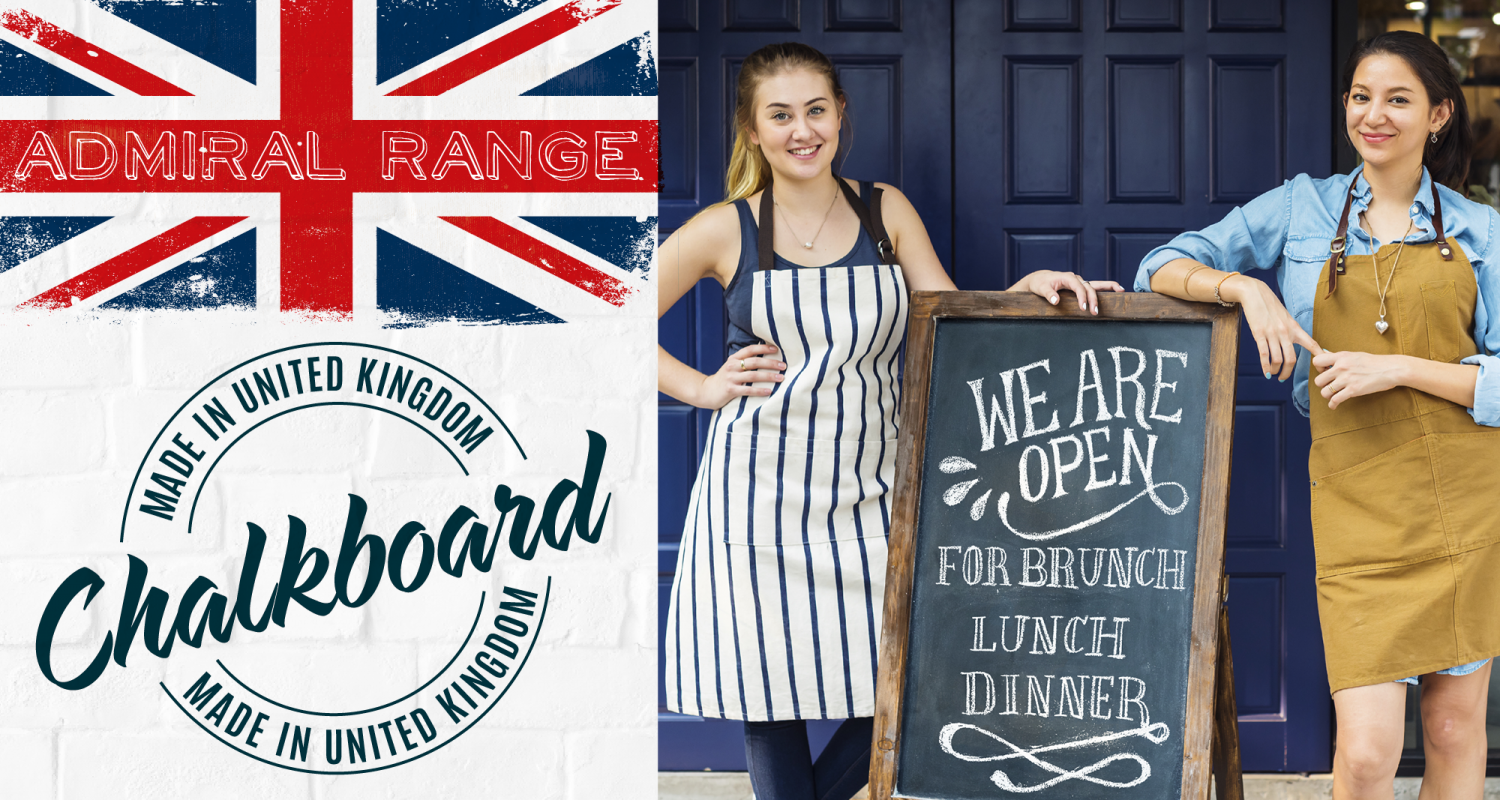 Chalkboards, A-Boards and Tabletop Message Boards are a great way to regularly update offers, promotions, menus or prices.
Ideal for the hospitality and retail industry where you can be as creative as you like and create colourful eye catching designs to stand out and maximise customer exposure. A Chalkboard can be updated easily and is a necessity for anyone looking to draw in more business.
Restaurants, cafes and bars are particularly suited to chalkboards, as daily food and drinks offers can be changed quickly and easily using our colourful range of liquid chalk pens, as well as chalk sprays and stencils, so the artist in your team will be able to quickly create engaging and inviting messages and designs. All of our chalk marker pens are waterproof, smudge proof, durable and easy to update with one of our chalkboard sponges

Custom-made Chalkboards
The ideal way promote your business with a memorable marketing message, they can be customised with a designed header area which is perfect for your brand logo, name or message. Branding can help boost your advertising with double sided versions available, giving you 4 promotional opportunities.
These chalkboards are designed and built to last. The Admiral frames are manufactured from American Redwood, supplied from FSC approved sustainable sources. There are a wide range of frame materials and sizes to choose from, so if you're struggling to find the exact size chalkboard you're looking for, these boards can be cut to any size. For more information, please contact us via support@catersigns.co.uk.
Click here to see the full range: Chalkboards, Chalkboard A-Boards, Tabletop Message Boards, Liquid Chalk Pens & Accessories