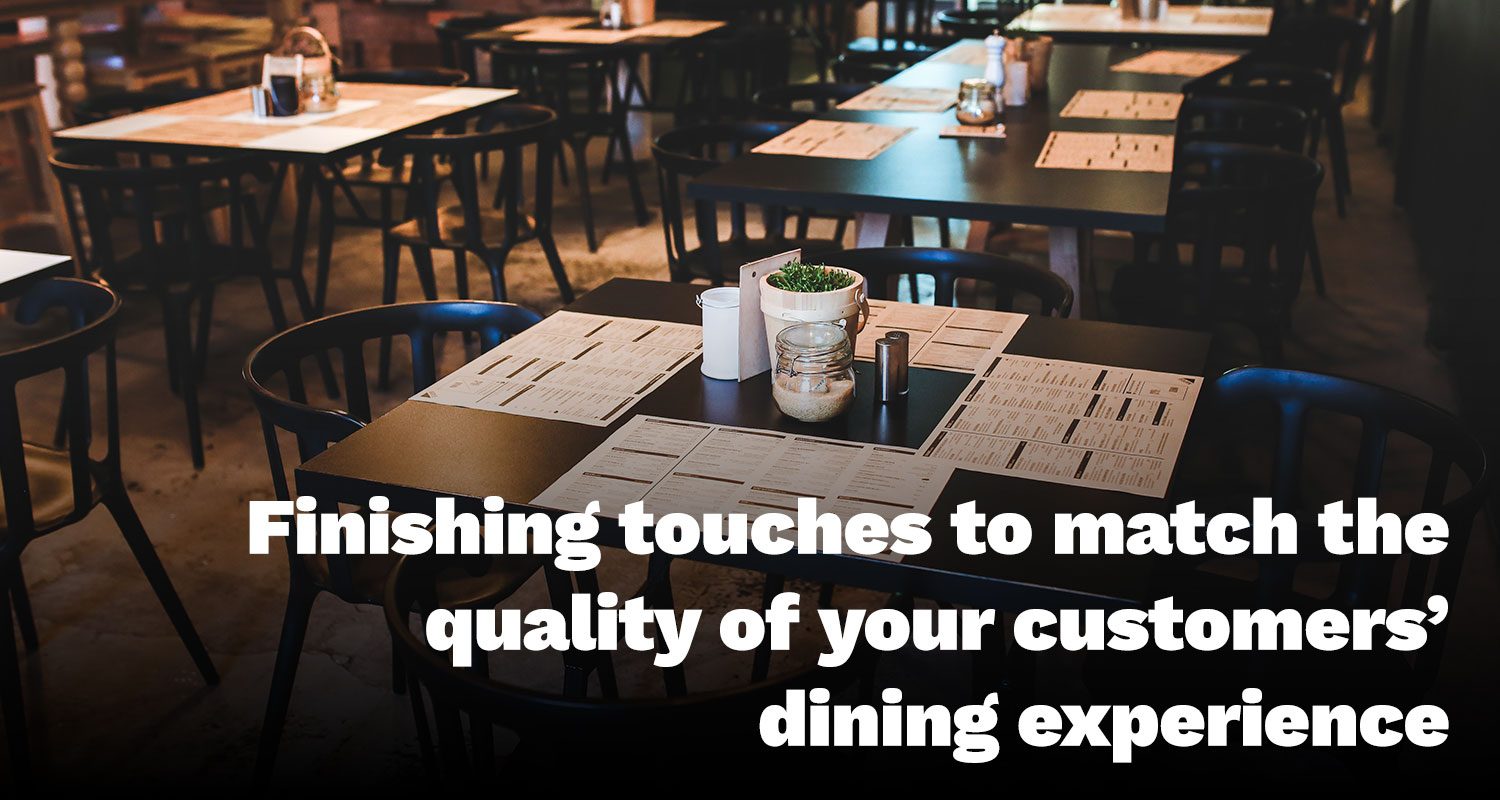 Imagine arriving at a restaurant and you're presented with an old, tatty piece of paper for your menu. You try and decipher what the restaurant has to offer but you struggle. The menu is covered in sticky beans, coffee, ice cream and lots of other questionable foods. The messiness and clumsiness of previous diners has started to take its toll, and the torn menu looks as though it is on the verge of disintegrating. What is your first impression?
You see, first impressions really do count. It tells your diners what type of dining experience they should expect. They question whether or not your prices match the experience you're offering. It might only be a menu, but these finishing touches need to match the quality of your customers' dining experience.
High Quality Menu Covers
Set the scene by using practical and luxurious menu covers.  They protect your menus from even the messiest of customers. Just wipe away those sticky marks with ease and keep your menus looking fresher for longer. Keeping your menus pristine has never been so stylish.

Shop Now: Menu Covers
Finish on a high note with a luxe bill presenter. Presenting your customer with an attractive bill holder is what leaves a lasting impression. It is your final chance to interact with your customers. It is your opportunity to make their whole experience enjoyable by showing them that you care about their custom from start to finish.
Set the Trend with Stylish Bill Presenters
Luxurious and professional, there is no need to compromise style for practicality. Simplify the paying process, by keeping the bill and cash secure and organised.

Shop Now: Bill Presenters