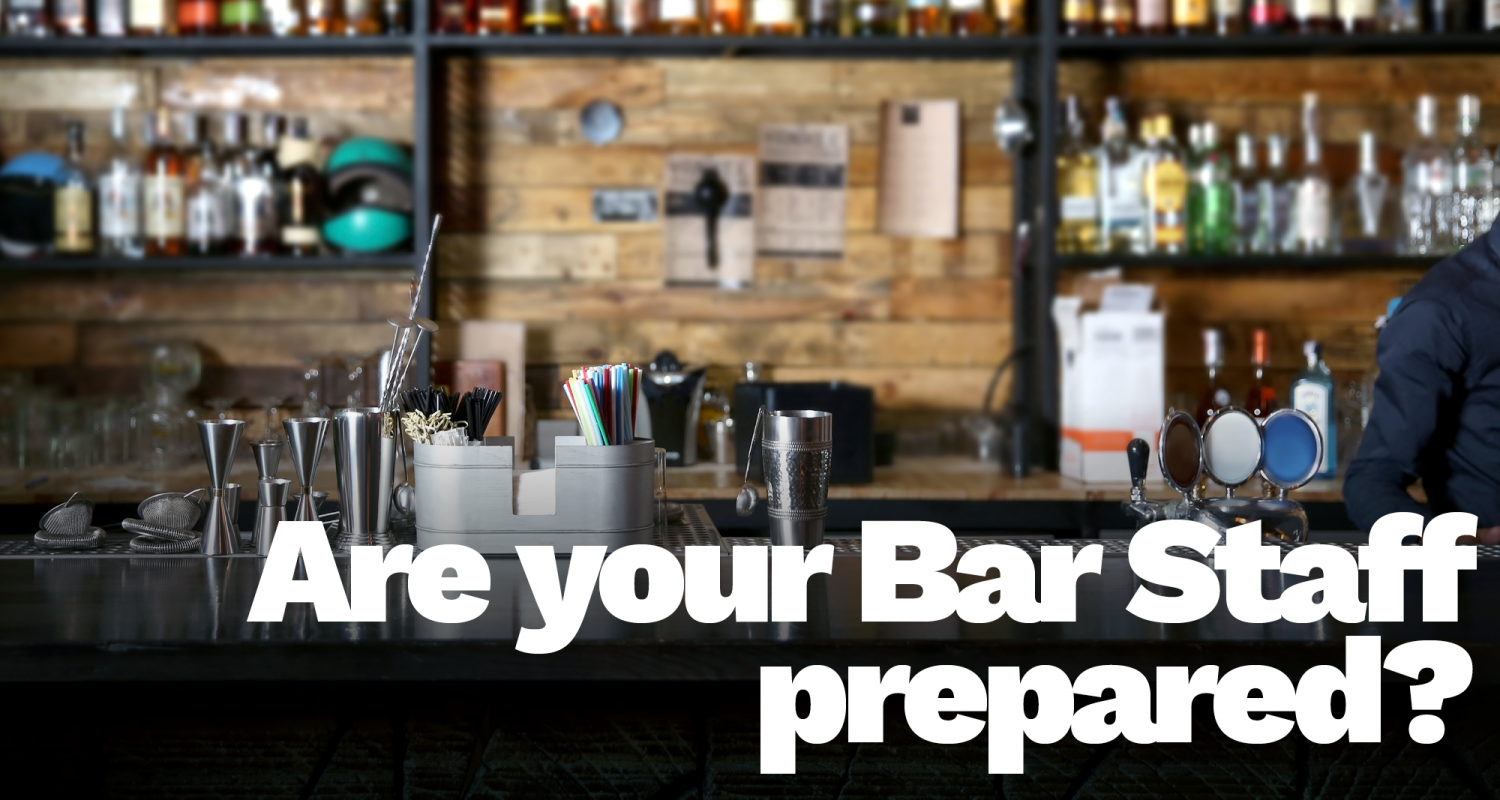 Are Your Bar Staff Prepared?
Legally Required Signage
With staff being taken on to handle the festive period, it's vital to remind them of the appropriate laws that need to be abided by when selling alcohol. Our bar signs can help to reduce the risk of fines or closure due to the sale of alcohol to a minor. Displaying signs appropriately that inform both staff and the customer of an Age Verification policy can help to avoid any confrontations when enquiring about a customers age.
Shop Now: Age Verification / Weights & Measures Policy Notice
Shop Now: No Proof of Age Notice
Shop Now: Challenge 25 Notice

The Law states that any hotel, pub, bar and restaurant selling alcohol, must have notices displayed that notify the consumer of the wine & spirit measures available. Different establishments have different measures when it comes to selling spirits and wine, so appropriately informing your customers of the amount of alcohol they receive per serving will be a necessity. Check out our Weights & Measures Act signage below for the quantities that best suit your establishment.
Shop Now: 25ml or 35ml Weights & Measures Act Notices
Shop Now: Wine by the Glass Measures Notices
Full Range of Front of House Signage
As well as offering the essential law abiding signage needed for a premises selling alcohol. We also have a wide range of front of house most commonly requested signage. These range from no smoking / vaping signs, to things such as allergen, drug use and parking signs. Check out the full list of our front of house bar signs, restaurant and hotel signage below.

Most Commonly Requested Bar Signs: (Click to shop)
Get Them Framed for Quick and Easy Display
Ensure a quick and easy displaying process by framing these licensing signs with one of our many snap frames. These frames are very easy to use and change the insert within. We offer a range of different colours and sizes of these snap frames. However, we'd recommend our Satin Silver or Black snap frames, to compliment the aluminium of these signs.
Shop Now: Satin Silver and Black Snap Frames