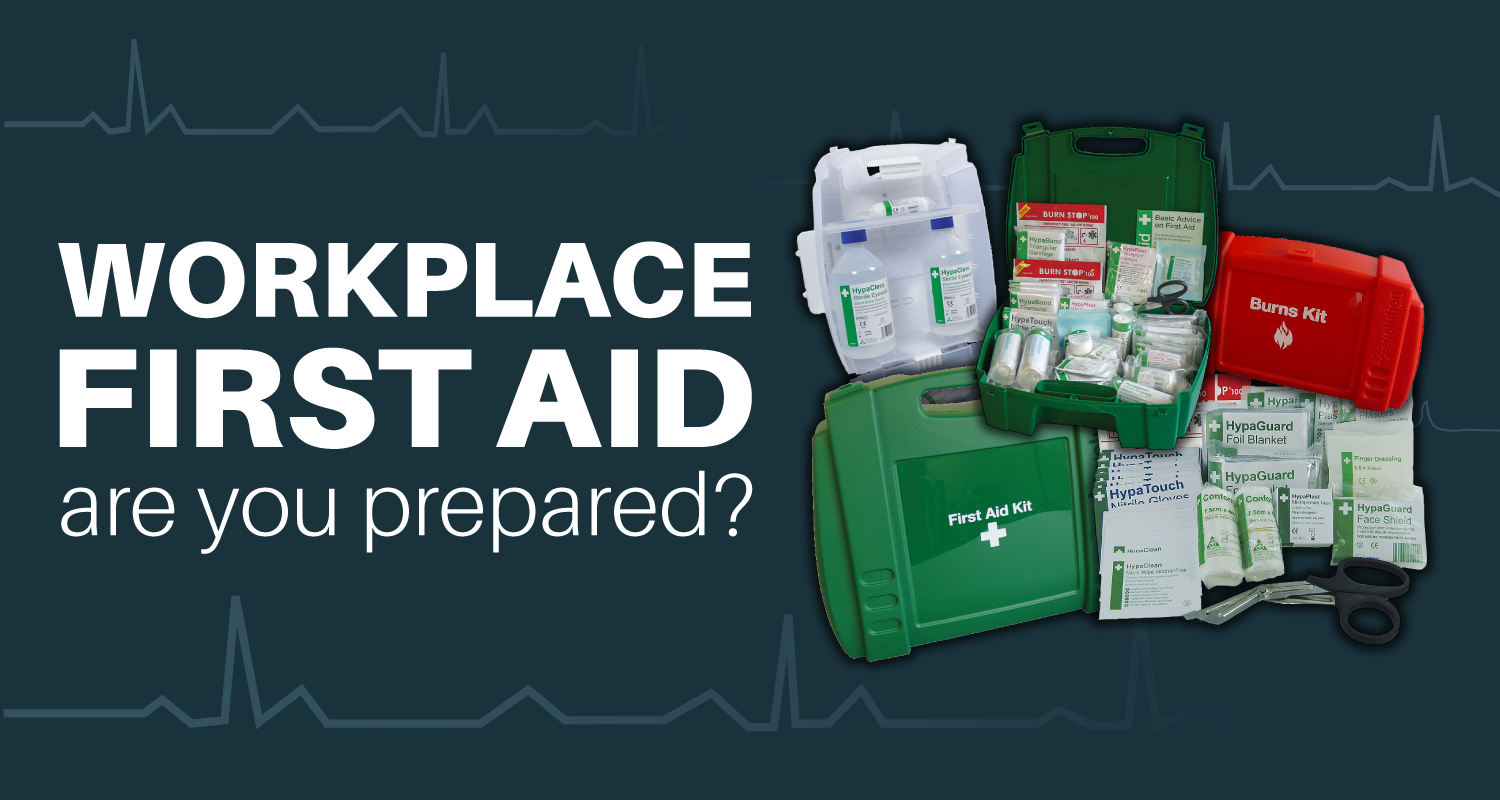 You are responsible for making sure that your employees receive immediate attention if they are taken ill or are injured at work, ensuring workplace first aid procedures are followed ensures that everyone in your care have access to appropriate treatment should they require it.
What is workplace first aid?
People at work can suffer injuries or be taken ill. It doesn't matter whether the injury or illness is caused by the work they do or not, it is important to give them immediate attention and call an ambulance should it appear serious.
The Health and Safety (First-Aid) Regulations 1981 require you to provide adequate and appropriate first-aid equipment, facilities and first aid trained members of staff, so your employees can be given immediate help if they are injured or taken ill at work.
What is 'adequate and appropriate' will depend on the circumstances in your workplace and you should assess what your first-aid needs are. The minimum first-aid provision on any work site is:
a suitably stocked first-aid kit
an appointed person to take charge of first-aid arrangements
information for employees about first-aid arrangements
It is important to remember that accidents and illness can happen at any time. Provision for first aid need to be available at all times while people are at work.
What should a workplace first aid kit contain?
Workplace activities that involve small hazards might require a kit to contain the following;
leaflet giving general guidance on first aid
Individually wrapped sterile plasters (assorted sizes), appropriate to the type of work, blue for kitchen environments.
sterile eye pads
individually wrapped sterile triangular bandages
safety pins
large sterile individually wrapped unmedicated wound dressings
medium-sized sterile individually wrapped unmedicated wound dressings
disposable gloves
Please note this is only a suggested contents list, please refer to British Standard BS 8599-1 which provides further information on the contents of workplace first-aid kits, more information can be found here
Whether using a first-aid kit complying with BS 8599-1 or an alternative kit, the contents should reflect the outcome of the first-aid needs assessment. More advice is given in HSE's free leaflet: First aid at work: your questions answered.
First Aid Needs Assessment
Legislation requires that employers provide "adequate and appropriate" provisions for first aid, however this is largely left up to individual employers, employers should carry out a First Aid Needs Assessment. The HSE suggests that they should consider:
Type of work that is carried out
Workplace risks and hazards (risk assessments)
Size of your workforce
Work schedule of all members of staff
Any scheduled holiday or other absences of first aiders
The History of accidents
You may also need to consider:
The needs of travelling, remote and lone workers
The distribution of your workforce
How far the nearest emergency medical services are from your workplace
Whether your employees work on shared or multi-occupancy sites
Any first-aid provisions for non-employees (e.g. members of the public).
Your assessment may also highlight that you need Mental Health First Aiders to be available during working hours.
How often should the contents of first-aid boxes be replaced?
Although there is no specified timetable, many items, mainly sterile ones, are printed with expiry dates on them. They should be replaced by the expiry dates and restocked, being mindful that the expired items are disposed of safely and to the manufactures guidelines.
Should sterile items have no dates printed on them, we would always advise to check with the manufacturers to find out how long they can be kept in a first aid kit. For non-sterile items without dates, it is a matter of judgement, based on whether they are fit for purpose, damaged and stored correctly.