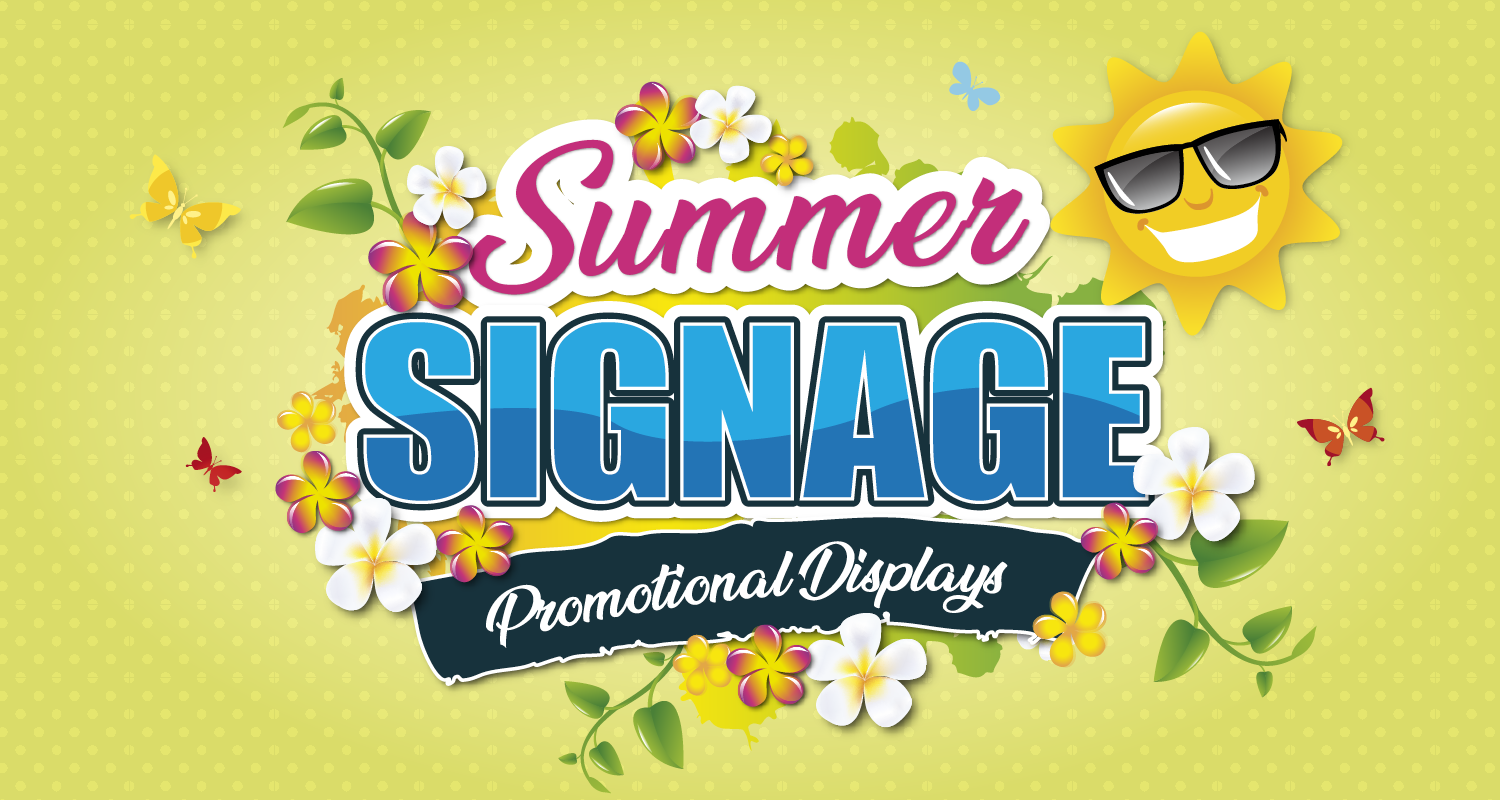 Now summer is on it's way, we like nothing more than to dine alfresco at every opportunity. If you are lucky enough to have the outside space, Cafe Barriers are a great extension to your business creating outside eating, drinking or smoking area for your cafe, bar or restaurant.
Cafe Barriers can be branded with your business name, logo or summer promotion to grab the attention of any thirsty or hungry passers-by. In addition, Rope Barriers will help to direct crowds inside or outside your establishment.
Another way to ensure that your business stands out from others is by using Pavement and Forecourt Displays. These can be put out on the street daily to let people know who you are and what you have to offer.
There is a wide range of different Pavement and Forecourt Displays to suit every business. Wood-framed A-Boards are ideal for pubs, cafés and restaurants with a rustic, traditional feel, whereas our metal framed forecourt displays offer a more modern approach for your advertising. Pavement poster displays allow you to easily change your promotions by inserting eye-catching posters to attract the passing public.

Along with the use of Pavement and Forecourt Displays and Cafe Barriers, another great way to boost your business is to use any available window or door space. Whether it's an eye-catching window graphic or a flashing OPEN LED hanging sign, there are many ways to utilise the space to make sure your business makes a statement.
If you need a more temporary sign to advertise an up and coming special event or promotion, why not use a Promotional PVC Banner. Banners can be made to any size and can be fitted to your building or roadside and are a great way to make people look at what's you have on offer.
If you don't have the artwork, we have a fantastic design studio, where our experienced designers can work their magic to make sure that your banner gets the message across.
If you own an eating establishment, external menu and poster displays are a great way to let your customers know about what's available when they come inside. And if your open late, perhaps an illuminated menu display case would be ideal for your customers to be able to read the menu. We have a great range of non-illuminated and illuminated lockable display units in a variety of sizes and colours to suit your business.

Add a finishing touch to your table with our table displays. They are a great way to let your customers know about your delicious 'special of the day' or 'wine of the week'. Great for weddings, conferences, birthdays and special events, whatever you have to offer, our table displays will help to put your message in front of your customers so they don't miss out on your special event or promotion.
Table numbers help your staff identify the correct table for each order, making it easy for them to serve food and drink. We can brand both table numbers and table displays to enhance the business surroundings or simply to put your company details in front of your customers.
Counter displays catch the customers eye and make them aware of any promotions your business may have on offer and can be easily changed daily or weekly to keep them coming back. Available as acrylic leaflet holders or rewritable chalk boards, counter displays are a useful additional to get information out to your customers.
Why not advertise your business using our versatile Roll Up Banners. Roll Up Banners are a cost effective way of instantly showcasing your business and promotions as they happen.

Whatever your business, GET READY FOR SUMMER, with our vast array of promotional displays and make sure your company shines bright in the sunlight!!!!